We sell bulk soils,  sands, compost, mulches, drainage stone, builder's mix, white and coloured stones, granite, and potting mix.
Our bulk products are available to be picked up by the trailer load or we can deliver to the local area.
Our own product, Turfsoil, has led the way for best practice in turf underlay and our premium garden mix keeps customers coming back for this high quality product that grows everything well.
CLICK HERE FOR BULK PRODUCT PRICE LIST
Also available from our landscape yard:
Apex Pavers
Gumnut Pavers and Cobblestones
Volcanic Crazy Pave and Stepping Stones
Timber products, including logs, posts and sleepers
Mulch Hay Bales
Sandstone products including feature rocks and two-man boulders
GP Cement
Garden Design & Construction
If you need some help on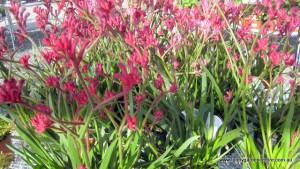 site with your garden come and have a chat with us.  We offer services ranging from design and planting of garden beds to entire garden layouts.